Why Buy From Us?
Over a Decade of Experience
Fast Shipping
Low Price Guarantee!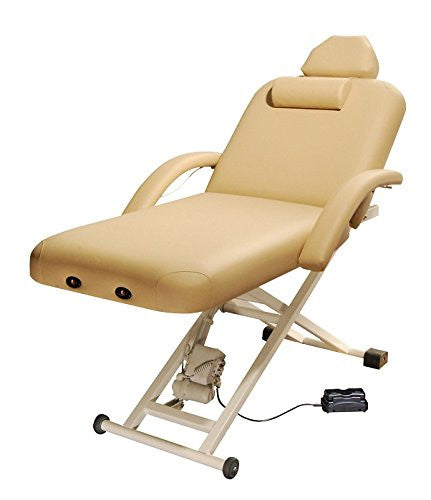 Spa Luxe - Electric Massage and Spa Table with Lift Back (All Electric w. Accessories)
---
New from Spa Luxe comes an electric massage and spa table at an affordable price. Unlike other tables, this comes with everything you need. Includes Adjustable Face Rest with Pillow, removable flex side arms, headrest, neck roll and matching Arm Shelf. Qualifies for a Section 44 ADA tax credit. Full size 30inx73in.
---
Share this Product