Why Buy From Us?
Over a Decade of Experience
Fast Shipping
Low Price Guarantee!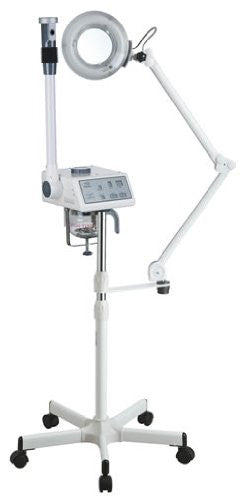 Spa Luxe 2 in 1 Facial Steamer with Magnifying Lamp Combo (300A & 1001T)
---
Finally a steamer and mag lamp combo that has it all. A high quality, digital facial steamer with programmable steam and silent timer controls. The steamer also has an integrated aromatherapy compartment and herbal basket option. The mag lamp is attached with a sturdy steel mount and the stand is weighted with an extra supportive 5 caster base to prevent tipping. A quality steamer you can trust from Spa Luxe and supported by the only authorized dealer in the United States.
---
Share this Product
---
More from this collection