Why Buy From Us?
Over a Decade of Experience
Fast Shipping
Low Price Guarantee!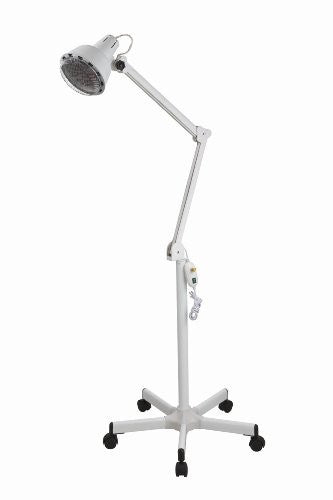 Silver Fox Infrared Heat Lamp - Muscle, Skin and Acupuncture Therapy NEW
---
This is the new and improved version of the Silver Fox infrared heat lamp. This lamp includes the bulb and has been upgraded with heavy duty wiring to improve reliability and longevity. The decorative covers conceal the spring arm and add a very nice touch. The weighted 5 caster base is very sturdy so you don't have to worry about the lamp tipping at all. You can buy this lamp with confidence as we will always stand behind this product.
elegant design with spring arm covers
sturdy 5 caster weighted base
protective mesh bulb cover
includes 250 watt infrared bulb
new heavy duty wiring and intensity dial
---
Share this Product